Chicken Manure Drying System

Drying and Pelletizing Plant
With our chicken manure drying and pelletizing system, raw chicken manure turn into valuable product. Our dryers support organic fertilizer production with a fully automatic system by making use of waste heat in poultry houses. Our technology, which can be used in all poultry fertilizers, significantly reduces your operating costs.
Raw Material

Chicken Manure

Technology

Genema

System

Fully Automated

End Product

Organic Fertilizer Pellets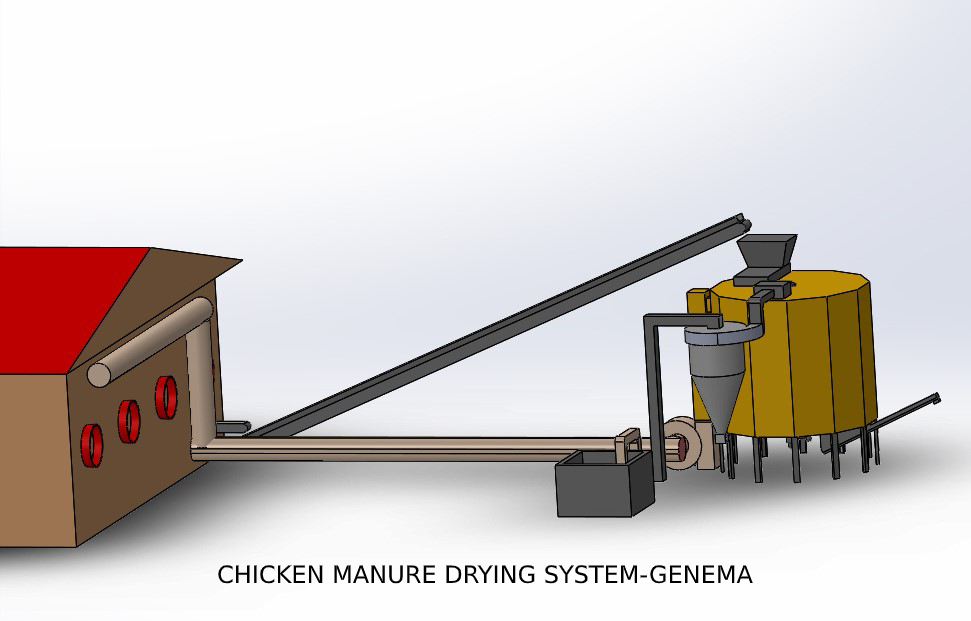 Chicken manure is a superior fertilizer. It is rich in organic matter and plant nutrients. Contains chicken manure, solid and liquid phases together. Failure to evaluate chicken manure correctly has many negative effects. High odor emission and high humidity cause difficulties in transportation and storage. In addition, there may be difficulties in applications. As a solution to these problems, Genema chicken manure drying system machines provide on-site drying by utilizing waste heat in poultry houses. It significantly reduces the energy costs required for drying and minimizes nitrogen loss. System has a biofilter so it minimizes odor formation during the process.

After chicken manure drying process, manure goes to the pellet plant. This is common practice for improving spesifications. Genema pellet machine improves physical development of manure. If needed, the final product is obtained after heat treatment and packaging.